Another gear related question I get from people is "what type of clothes are good to wear?" I tell them to do what they can to stay away from cotton. As the saying goes, "cotton kills," and here is why.
The Techy-ish Stuff:
As we hike, our body temperatures inevitably rise and needs to be lowered. To achieve the required heat balance we sweat. This is good and helps to cool us off, unless we are wearing cotton clothing which soaks up and retains that sweat. Simply put, once the cotton is saturated it no longer acts as an insulator, and instead starts to suck heat away from the body. This can drop our core temperature enough to cause hypothermia, even when temps are not freezing. The Mayo Clinic says many elderly people suffer from hypothermia in an air-conditioned home every year. If you are hiking in cotton clothing in the winter, then the risk is greatly magnified and you should probably rethink your hike.
This doesn't mean that if you wear cotton out in the woods you will inevitably die, only that cotton can be added to the equation if something does go bad. Everyone has, and probably most still do, wear cotton on a hike. If that's all you have, that's all you have. Just be cognizant that once you get wet, if you're feeling cool it might not be the wet shirt cooling you off, but rather your body temperature dropping.
So if you shouldn't wear cotton, what can you wear? The big three you'll find most commonly mentioned are clothes made with polyester, nylon, or merino wool. The primary function you are going to hear is that these materials "wick away" sweat, which basically means it does the opposite of cotton.
The design of "wicking" materials is that they pull sweat away from the body where it evaporates more easily, helping you stay cooler and dryer. The first major name that I remember pushing this tech was Under Armour while I was serving in Iraq in 2005. It was the big thing to put it on instead of the standard olive drab cotton t-shirt to help keep us cool in the heat. (They played it up too by being one of the few to make their products in military colors and the whole "Under Armour" thing.)
The last kinda technical thing I'll cover is terminology of the tops. There's a base-layer, a mid-layer, and an outer layer or hard-shell. Here's the Barney-style breakdown. The base-layer is a thin, lightweight, breathable, wicking layer, such as the Under Armour shirts. The mid-layer would typically be a lightweight fleece or jacket, something to add a touch of warmth. The outer layer could be a coat to increase warmth, but mostly it is something that blocks out the wind and rain, sometimes referred to as a hard-shell since it goes over everything to protect you from the elements.
So what should we be looking for?
Now that the techy-ish stuff has been glossed over, let's chat about what you actually wear. Today, there are more companies producing outdoor clothing than any of us realize. Some are going to be better than others, so read up and figure out brands to trust before you start investing heavily on a new outdoor wardrobe. When tech is involved in creating things, the price goes up, and quality outdoor gear definitely comes at a cost.
I'll speak from personal opinion on what I do. I like to hike in a nice breathable shirt and a breathable pair of shorts or pants. Those are a must for me, I perspire a touch and breathable means wicking and staying cool. The majority of my hikes are from late spring through early fall (which I'm going to assume is like most of you). Iowa temps are roughly 70-90 degrees F, with 70-100% humidity during that time period, so I typically only bring an emergency rain jacket (hard-shell). If I do hike in the early spring or late fall I'll add either a thin fleece or a lined windproof jacket. In the winter I wear a base-layer, the mid-layer fleece, and my outer layer is a lightweight, waterproof, winter coat.
When it comes to my legs I wear either my hiking shorts or pants. I only have one of each, so its a temperature dependent situation. Both are stretchy and have thigh pockets that work great for storing my map or lens caps, or snacks. In fact they are the same thing, except one is longer than the other. In the winter I will add a pair of running tights under the pants to add a bit of warmth.
And that is that on what kinds of clothes I wear on my torso and legs, moving on to the things we think less about.
The Peripheral Accessories: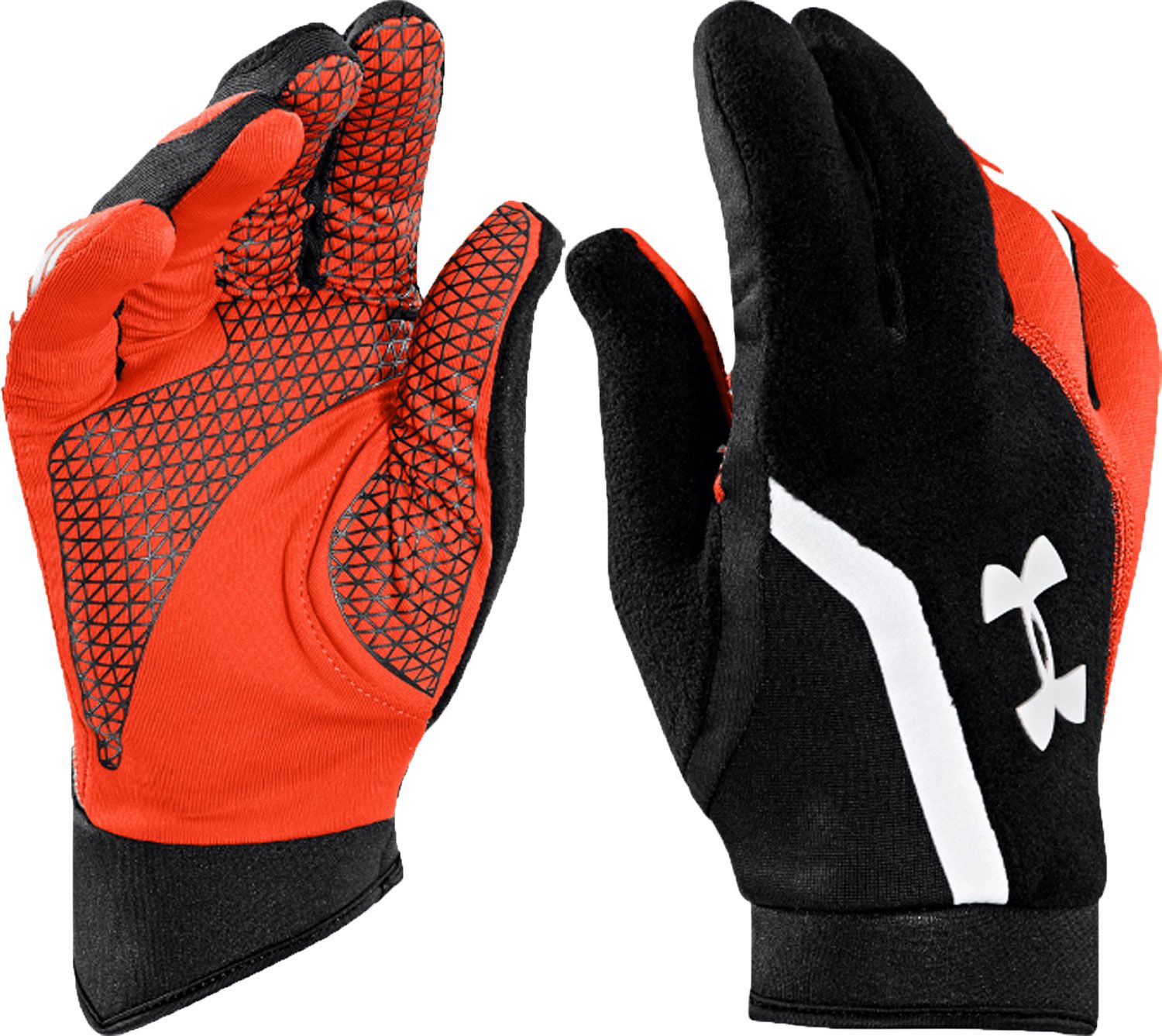 If we have our legs and torso covered, then that leaves the head and hands (I cover the feet in another post). When it comes to hands, I think the only time we would need something would be during winter and possibly the weeks bracketing it. I use running gloves most of the time unless temps are really low, then a nice pair of thick gloves. I choose running gloves because they are thin and normally fit a little snug which allows me to still use my camera equipment and often allows the use of a touchscreen with them on.
When it comes to the head I think it is important to keep it covered and I use several options. First off, hats. I prefer to wear a full-brim sunhat most of the time. However, that doesn't work when I have baby girl on my back I'm discovering; it annoys her half the time and she likes to play with it the rest. So I am switching to a standard ball cap. In the winter I use running beanies or standard stocking caps. I focus on sun protection and warmth.
The other item that I really like for outdoor wear is a Buff. Buff is the name of the company that produces a tube of material that can be manipulated to be used in a ton of different ways. I'm wearing my orange one with night time reflecting strips in headband fashion above. I recommend trying one out if you've never messed with one before.
Another newer item that has been popping up over the past couple years are arms sleeves. They are simple tubes of spandex for your arms that can be used to help warm a touch, or the more common use as I understand it, UV protection that is easy to take on and off.
The last accessory item I will touch on is one I never really hear anyone talk about, but it makes a big difference to me; the belt. We all should be wearing a belt to hold our bottoms up, but how many have thought about the materials that belt is made out of? I started out wearing my standard leather one, but it inevitably soaked up too much sweat, took too long to dry, and got annoying. Now I wear a nylon belt that doesn't soak up water. It has made a big difference in comfort on the longer trails. Of course many have fancy buckles like rigger's belts, or ones with bottle opens, etc. Just stay away from leather and cotton belts.
The Brands I Know About:
Like I said before, there are more companies jumping into the outdoors than we'll ever realize. These are the ones I can speak to.
The budget option: Champion from Target isn't among the highest end gear, but it will do when money matters and you're just starting out upgrading from cotton.
The name brands: Eddie Bauer, North Face, Columbia, Under Armour, and Merrell are all high end brands I've had great experience with. My personal go to is Eddie Bauer's Active and First Ascent lines, always great comfort and durability. None of these companies are cheap, but one thing about Eddie Bauer is that they have huge sales often. As Iowans, all of these brands also have an outlet store in the Tanger Outlet Mall in Williamsburg to save a few bucks.
That is just me though. There are other well know brands such as Arcteryx, Patagonia, Mountain Hardwear, Marmot, and REI that all have great reputations.
The important thing to remember, don't let you clothing prevent you from going outside and getting active.
I recommend at least wearing something, we can have a ridiculous amount of mosquitoes in Iowa after all…
We all started with cotton, upgrade as you can. I have a specific set of outdoor clothes now, but I spent several years finding what I liked and putting it together piece by piece. You'll figure out what you like and will build your outdoor wardrobe as you go as well.
I hope this little chat helped get you moving in the right direction.
Now go enjoy your walk!